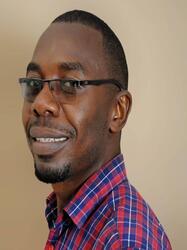 FUNCTION AREA: ACCOUNTANT, BUSINESS ADMINISTRATION AND ENTREPRENURE
PROVINCE: COPPERBELT
TOWN: NDOLA
SUMMARY
I am a hardworking driven business administrator, accountant, certified member of business forensic professionals, business consultant coupled with Innovation, Business and Entrepreneurship with proven ability of building start-ups, from idea to product that thrive and grow into existing companies with 12 years' worth of progressive multicultural leadership, program and finance of donor projects, and business administration, accounting, project finance, monitoring and evaluation, business model's development, customer service, marketing, business management, grant writing, financial literacy, literacy and social entrepreneurial experience in public and private organizations. I am a conscientious and reliable individual who can work efficiently unsupervised but also a very good team player.
EXPERIENCE
Regional Program Coordinator-Academy for Women Entrepreneurs (AWE) Support Services. American Embassy in Zambia sponsored program (January - April 2019)
Treasurer- Zambia United States Exchange Alumni Board. (1 Jan 2012- Dec 2017)
Head of Operations and Innovation-Copperbelt Innovation Hub-Kitwe, Zambia (May 2017 -September 2018)
Audit-Associate Trainee -KPMG Zambia (January - April 2019)
Head of Program and Operations `Smart Dreams Foundation, Ndola (Zambia) (January - April 2019)
Project and Business Consultant-US Embassy Public Affairs Section Sponsored Project Agro entrepreneurship Training for Women in Lufwanyama (May 2017 -September 2018)
Business Consultant and Trainer-Free Lance (Jan 2015-September 2018)
Accountant Gargaar Freighters Limited (1 Aug 2011-30 Dec 2011)
Regional Assistant Accountant-BringCom Zambia Limited (1 Apr 2008-30 Apr 2011)
EDUCATION

Student-Pursuing Association of Chartered Certified Accountants (ACCA)- Applied Skills Level.
Student- Pursuing Master's in Business Administration-Finance-Final Year at Copperbelt University.
Bachelor's in business administration-The Copperbelt University, Kitwe (Zambia).
Certified Business and Finance Forensic Investigator Professional-International Institute of Certified Forensic Investigation Professionals INC (IICFIP).
Mandela Washington Fellowship Leadership Award-United States Department of State, Washington DC (United States)
Certificate in Entrepreneurship-University of Iowa, (United States)
General Course on Intellectual Property- World Intellectual Property Academy
SKILLS
Grant Writing and Model Development Skills.
Financial Modelling.
Communication Skills.
Microsoft Office (Word, Excel, Outlook, PowerPoint).
Pastel Accounting and Pastel Payroll.
Production Management Windows System.
Communication Skills.